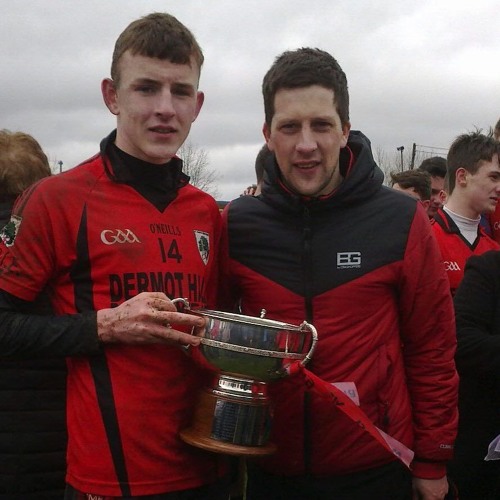 Friday's Top Story:
By Niveked
Tottenham Hotspur striker 'Arry Kane is adamant that Cian Farell's goal Saturday night v Tullamore in Bord Na Mona O'Connor Park took the slightest deflection off his rear end before beating Johnny McKeon in the Tullamore goals.
A Source close to the player told 'Edenderry GAA' website that while Kane acknowledges he doesn't play for either team, he was on the pitch at the time and without the graze off the cheek of his a**e the ball never would have crossed the line.
"Harry recognises it's a team sport and he's so happy Edenderry won the game, but he's very goal driven and he's 100% certain the shot from young Cian hit off him" the source claims.
"He told me after the game that it definitely blew past him at 100mph but without him being in that personal space it never would have went in the way it did. Look, Harry's glad they won, but he deserves recognition for his contribution".
Kane may be English football's white knight ahead of this summer World Cup in Russia but there is Irish blood coursing through his veins as his father Patrick hails from Galway. "Harry is a massive GAA fan and he even forked out for the private jet from London to the air field in Clonbullogue on Saturday evening before being whisked to O'Connor Park in Tullamore. Sure wasn't he there in 1997 when Niall 'Golly' Comerford scored the injury time winner against Ferbane in the county final and I don't think anyone partied as much as Harry when Derek Kelly's rocket took the roof off Rhode's net in 2015" our source states. "I thought we'd never get him outta Byrnes and back to London" he added.
It's understood Kane is desperate to win the golden boot for the third successive year and he will be appealing the decision to the Offaly Co. Board over the coming days as he looks to make up ground on Mo Salah.
"This has nothing to do with goal scoring bonuses or being a 'Me Feiner'" our source insists.