(Can Gazza win the trip to Vegas?)
By Niveked..........
It's Day 4 of Edenderry GAA's 'Big Brother', the final! There are six contestants battling it out for the ultimate prize, a trip to Las Vegas, Nevada.
The six contestants are Cornelius O'Leary, a retired Garda from the butt end of west Cork who worked in Edenderry under the ludicrous alias of Niall O'Leary for 30 years. Contestant number 2 is Willie Kelly, a Walsh Island native who collected five county medals as Matt Connor's personal water bottle dispenser in the late 70's/early 80's.
(Cornelius O'Leary & Willie Kelly both want to be out of the house by Sunday 6pm. That's boozing time)
Jordan 'Gucci' Hayes is contestant number 3 and is the front runner in the bookies. Jordan plays for Offaly, is renowned for his 'great' fashion sense and can be regularly spotted wearing his Offaly tracksuit, Gucci belt, no socks and Gucci flip flops which cost him €500. He is also the proud owner of a Gucci Satchel and a trip to Vegas could see comparisons with Alan from 'The Hangover' drawn.
King Alo Kenny is contestant number 4 and considered to be the 'cool' one. King Alo replaced Andrew 'injured' Forde on Day 2 and is a former North Carolina collegiate athlete. His hobbies include not tracking back, refusing to train in general, smoking 40 Carroll's and 20 Major a day. He has cut down since Edenderry qualified for the knockout stages of the SFC.
The final two contestants have worked together as a pair from the start. Ciaran 'Gazza' Farrell and his mammy Mag are the dark horses to win the 'Big Brother' challenge but one major stumbling block stands in their way, only ONE can win. Will they be forced to separate? Can Gazza function without his mammy? If Mag is booted out early in the day who will feed Gazza and wipe his snotty nose? On the other hand if Gazza is thrown out early will Mag voluntarily leave the house with him?
Let's recap the days events and find out who has won the 2018 version of Edenderry GAA's celebrity 'Big Brother'.
8am: Cornelius is cleaning the toilets again. He wants the house spick and span before tonight's final. He has his apron on over his boxers as to not frighten the other housemates.
8.23am: Willie Kelly is pumped up. He knows today is the day. He's finally going to get to go to Byrnes Bar regardless. He hasn't been there since last Sunday and he can't wait to go in and talk about football with Ger, Greg, Baggy and Cornelius, just like they did last Sunday.
9am: 'Gazza's' mammy Mag has the breakfast on. Gazza had his bottle earlier, he's been burped and is comatosed in his moses basket. King Alo opens his bedroom door and is followed by a cloud of smoke. He's been puffing fags all night. He appears to have a hangover too.
9.14am: Jordan Hayes, dressed head to toe in Offaly gear and Gucci accessories, arrives in from the garden having done a 3 hour running session. Jordan wants to lead the senior team by example and be the fittest man in Offaly. He plans to oust Colm Byrne as captain for 2019.
10.26am: 'Big Brother Colm' announces that there will be two evictions at midday. The housemates get into a huddle and wish each other luck. Some struggle to breath due to the stench of Major fags off King Alo.
11.05am: We are in the final hour for at least two housemates. Who will be evicted?
11.45am: Tension is high. Two housemates are due to depart. Everyone has packed their bags except for King Alo. He says he doesn't need too. He's a winner and will just get someone to do it for him.
Midday: 'Big Brother Colm' calls all 6 contestants to 'The Den'. "Can Willie Kelly and Cornelius O'Leary please leave the 'Big Brother' house immediately. You have been eliminated".
12.02pm: Willie & Cornelius hug everyone goodbye. They are going home to see their wives before meeting in Byrnes for a few pints to talk about football, just like they have done every Sunday since 1984. Willie insists he doesn't care about a trip to Vegas and would have preferred a trip to 'Hoppers' in Walsh Island where the Guinness flows like the Salmon of Capistrano. Cornelius leaves the house and goes straight to the Garda station to report the original 13 contestants for crimes he overheard about while in the house. Once a Cop always a Cop.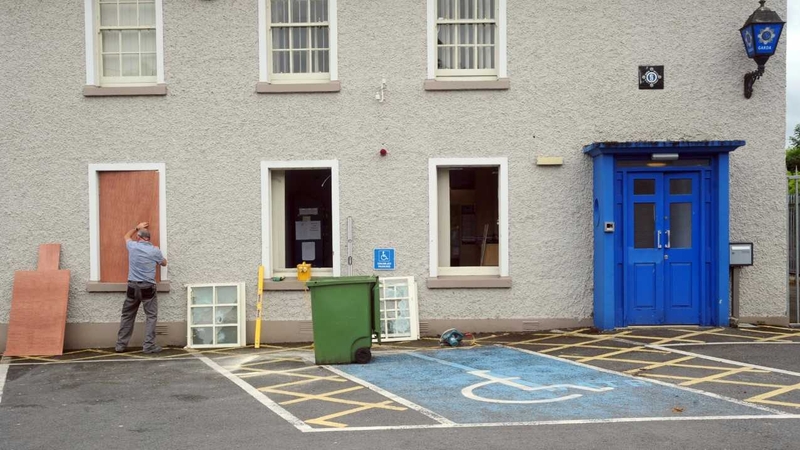 (Cornelius got new handcuffs after Sean Doyle stole his)
1pm: The housemates has whittled down to the final four. 'Big Brother Colm' announces that one more contestant will leave at 2pm. Mag cooks for the three lads and tells them all how much she loves them. They're good boys, especially Gazza.
1.15pm: King Alo still hasn't packed. He says Jake can do it for him afterwards when he's in Vegas. 
1.34pm: Jordan has a slice of brown bread and porridge. He can't understand how the others put such garbage through their temples. He'd never get his Gucci belt on if he ate what they ate.
1.58pm: Tension is rising ahead of the big announcement.
2pm: 'Big Brother Colm' announces that the vote is split. Gazza and his mammy Mag have to decide between them which one will leave the house. It's an impossible situation for such a close mother and son. They decide to leave together.
2.02pm: Gazza and Mag pick up their bags and walk to the front door. As they turn to wave goodbye to King Alo and Jordan, Mag pushes Gazza out the front door and locks it immediately. "COME OUT" says Mag "I'm a red till I die and reds never quit. I'm gonna win this thing".
2.03pm: King Alo and Jordan realise Mag means business and they better not mess about. 
2.55pm: Mag offers to make dinner. The lads are starving but refuse. They're terrified of Mag now.
4pm: 'Big Brother Colm' announces the winner will be revealed at 6pm.
5.15pm: Limerick have won the All-Ireland. The housemates are told. 
5.17pm: King Alo says he's heading to Limerick tonight on the beer there'll be some session. He asks Mag to come and be his bodyguard.
5.50pm: 'Big Brother Colm' announces there will be an immediate elimination. It has just been discovered that Jake Kenny was seen on CCTV throwing packets of fags over the 'Big Brother' wall to his brother King Alo. Alo then jumped over the wall and got into Jake's car for a few minutes as they cruised the town looking for women. He did not receive permission from 'Big Brother Colm' to leave.
5.51pm: King Alo Kenny leaves the house.
5.56pm: The competition has come down to Mag and Jordan. The public voting line is closed.
6pm: 'Big Brother Colm' announces the 2018 Edenderry GAA 'Big Brother' winner is JORDAN HAYES. Mag offers her sincere congratulations to Jordan. She hugs him and says "well done pet" before whispering "watch your back".
6.01pm: Jordan looks startled and terrified but calms down once Mag has left.
6.02pm: 'Big Brother Colm' arrives in person and offers Jordan a new prize. Instead of a trip to Las Vegas he will offer him a load of Offaly gear and some new Gucci swimming togs and underpants. Jordan is thrilled and says "Screw Vegas".
6.05pm: 'Big Brother Colm' produces an evil grin and the audio is picked up of him saying "Ah yes, I knew he'd fall for that. Vegas here I come, AGAIN"!!!!